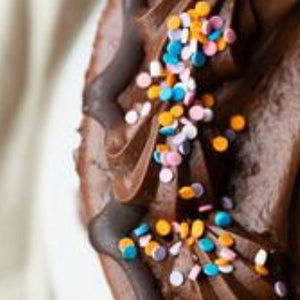 Vegan Fudge Chocolate Chip Cake/Cupcakes
This moist and ooey-gooey cupcake/cake is incredible! It's Vegan and of course Gluten Free. The taste is one you crave and you can eat it guilt free as we add special vegetables to the ingredients. It's delicious and yummy and we know you're going to "Love That"! 
Please only purchase this if it is for local pick-up or delivery. If ordered and needs to be shipped we will kindly reach out to you to swap the item or offer a refund.